Bon Bini by Duikcentrum van de Ven.
Welcome to Duikcentrum van de Ven
A few years ago we "Johan & Monique" came to Curacao and fell in love with the island and of course life underwater.

This has led to the establishment of Duikcentrum van de Ven on 22 July 2010.
For a few years, we can call ourselves a real Dutch Family company because our Daughter "Angelique" and our son-in-law "Gerard" are also working as Dive instructors at our dive center.

We offer all types of SSI diving courses as well as several specialty programs.

With us YOU are central and you are not part of mass production. The individual attention for each client is important and the role of us is 'I simply want to be your buddy who is not in a hurry or has to watch the clock because the next group is coming'.We do not work with a fixed schedule, but like to look at your schedule!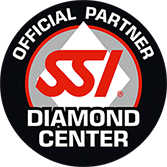 Since February 2020, Duikcentrum van de Ven has been the only diving center in Curacao to receive the status of SSI DIAMOND CENTER.

The SSI Diamond Dive Resort status is a recognition for SSI Dive Resorts that strive for excellence and leadership in business management.

The SSI Diamond Dive Resort status is a privilege. Dive Centers and Dive Resorts with this status are regularly checked to ensure that they still meet or exceed the standards.

Duikcentrum van de Ven has won the TripAdvisor Certificate of Excellence for the 5th time in a row. Because of this, we managed to get a place in the Hall of Fame.

Because we, as a diving center, make our dives exclusively with Mares diving equipment, we are the only diving school on the island that is a Mares Dive Center.

In addition to everything in the field of diving, we also offer additional services.

You can contact us for a:
- Renting diving equipment
- Maintenance of Mares diving equipment

Greetings
Johan, Monique, Angelique & Gerard.