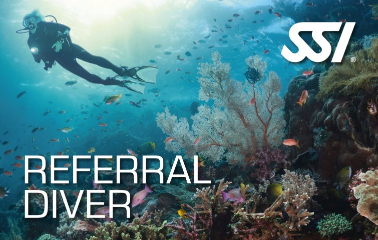 Open Water Diver Referral
Do you want more time to enjoy on vacation?
If you have completed your swimming pool lessons back home at an SSI Dive School & have completed your theory + Examination, you can complete your Open Water Course with us. You make the 4 mandatory dive with us.